Important Notice
Due to the risks associated with the COVID-19 outbreak, community events over the coming months are likely to be cancelled or postponed. Please contact the event organisers to confirm whether events are going ahead.

2021 Lake Callide Family Fishing Classic
October 30

-

October 31

various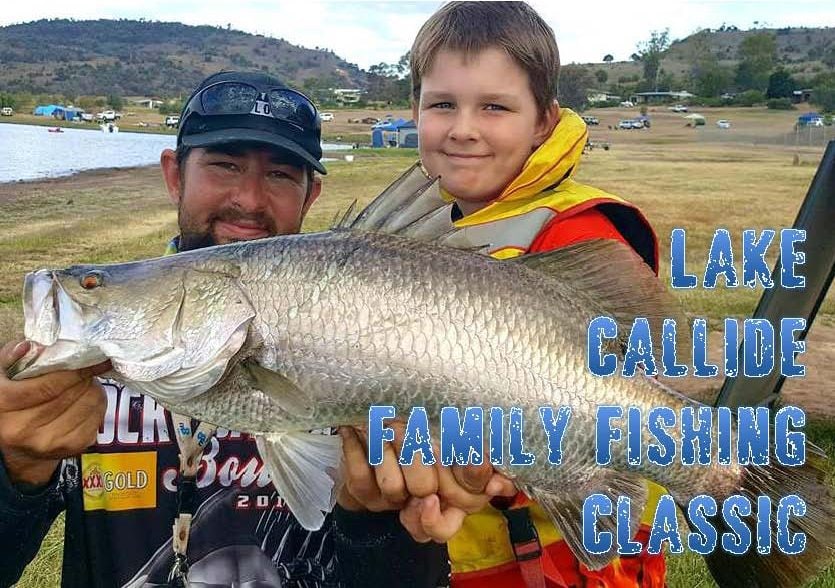 Biloela's Lake Callide Family Fishing Classic is all about the Barra. Pulling over a metre long beauty has set the record and got everyone excited for what's to come. It's a 'drag 'em out' tussle that's on for young and old, to see who'll crack the metre at this year's turn out. About 200 fishing fans join the throng, so all-weekend action is guaranteed. Saturday night the mood continues with raffle draws, hot food, cold beers and drinks.
There's free onsite camping in dedicated areas on Friday and Saturday nights for everyone and thanks to the Banana Shire Council, new amenities make this venue top draw.
The Callide Valley Stocking Association has re-stocked the dam, year in and year out since 1987.
Online tickets
https://www.eventbrite.com/checkout-external?eid=169700010299
SIPS Permit Required
Purchase at Australia Post or online at https://www.qld.gov.au/recreation/activities/boating-fishing/rec-fishing/dams
Contacts
Daryl
P: 0447 535 815
Artie
E: the.secretary@cvnfsa.org.au
Callide Valley Native Fish Stocking Association is on Facebook