Biloela Auto Fest
September 16, 2017 @ 11:00 am

-

5:00 pm
Event Navigation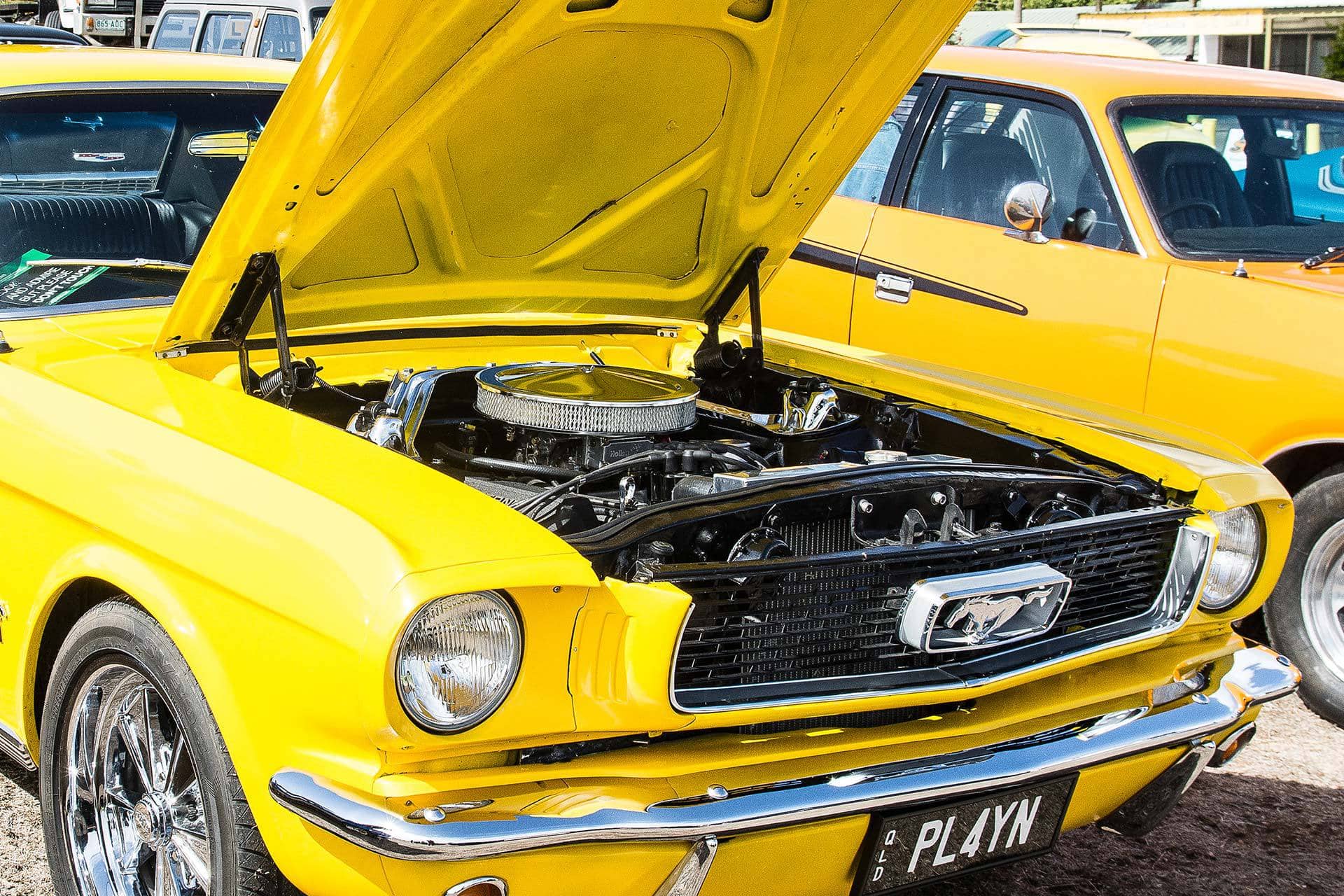 The Biloela Auto fest is held in Biloela on the 3rd Saturday in September, every year.
Bigger than Ben Hur? Absolutely! His four wheels had nothing on the slick, hot, weird and wonderful vehicles that turn up each year for the Biloela Auto Fest…and turn up the heat in the Biloela Showground arena.
Chariots of fire at the Bilo Auto Fest
Fans flock to the Burn Out comps, to see their favourite drivers laying rubber in doughnut shapes and showing their prowess at the wheel. Keenly judged for vehicle control, the most smoke made, and the most smoke made in the quickest amount of time, it's minute by minute, action-packed entertainment.
However, like the colosseums of old, winning an event rests on the whim of the spectators – thumbs up thumbs down – well, really the level of applause – it's the crowd that decides and they flock in to take part.
Local car wrecker 'Blondie' is the red-hot favourite to take out the barrel racing this year. Biloela champion of the smash 'em up demolition derby with five straight wins, Blondie's the one to beat but so far, no one has come close.
Other events include barrel racing, the Go to Whoa, Show and Shine and a massive Cruise Fest.
Where's the Biloela Auto Fest held?
The exhibition of 100-plus vehicles – trucks, buses, hot rods, vintage and latest models – is held at the Biloela Showgrounds in Callide Street.
Biloela Auto Fest details
3rd Saturday in September
Gates open to the public at 11am
Biloela Showground
Cnr Callide Street & Auburn Street
Biloela
Admission $5
Children under 12 Free
Phone : Bruce on 0418 786 711 or Col on 0403 015 017
Are there other Auto shows and events in the Banana Shire?
Old Wheels in Motion Rally
Where's Wowan Rally
Classics by the Dawson Classic Car and Bike Show
Can I camp close by the Biloela Auto Fest?
Affordable 48-hour powered and unpowered camp sites are available at Queensland Heritage Park in Exhibition Ave, Biloela. A range of motels and commercial caravan parks are also located in the town.
Close-by attractions
Queensland Heritage Park
Spirit of the Land Mural
Greycliffe Historical Homestead
Lake Callide
Thangool Racecourse
Mount Scoria
Kroombit Tops National Park