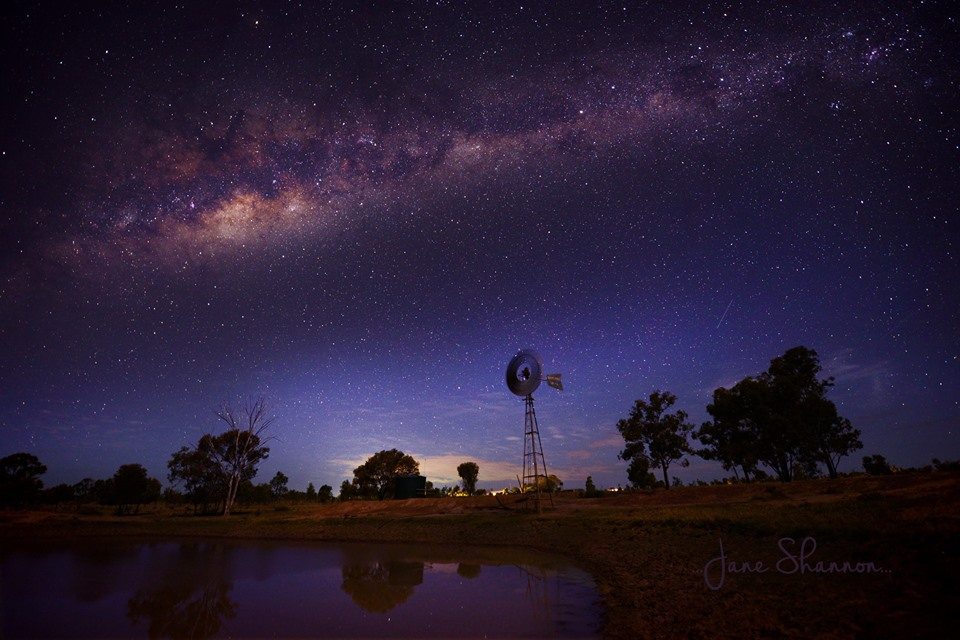 As a rural community, there are many sites around the Banana Shire from where you can capture the wonders of our galaxy.  How perfect would it be at Isla Gorge to capture the Milky Way over the Sandstone cliff faces, or to capture the full moon over Lake Callide.
With the right photography tools anything is possible.
You will need a good camera, a tripod and a location away from light pollution. Most photographers follow the moon's cycle. If you can time a night when there is a New Moon the sky will be darker allowing the photographer to capture the colours in the dust from the Milky Way.
To catch the Milky Way in all it's glory set your camera up on the tripod. The above image was taken with a Nikon D610 using a 14mm – 24mm f2.8 lens. The shutter was open for 20 seconds with the ISO on 1600. You can also adjust the White Balance on your camera settings to around 4500.
There are many photographers in the Banana Shire who display their works on many Social Media Sites.
Don't be afraid to have a go!