Goovigen Recreation Grounds is a quiet, low-cost campground located on Stone Crescent in Goovigen.  Grassy and slab sites available with easy access from the highway.
Location: Stone Crescent, Goovigen
Sites: 6 powered slab sites plus open grassy area; Max 7 nights stay
Camping fees:
$5/night for unpowered sites and $10/night for powered sites (honesty box system, proceeds go to Goovigen Historical Society)
Bookings:
No bookings required.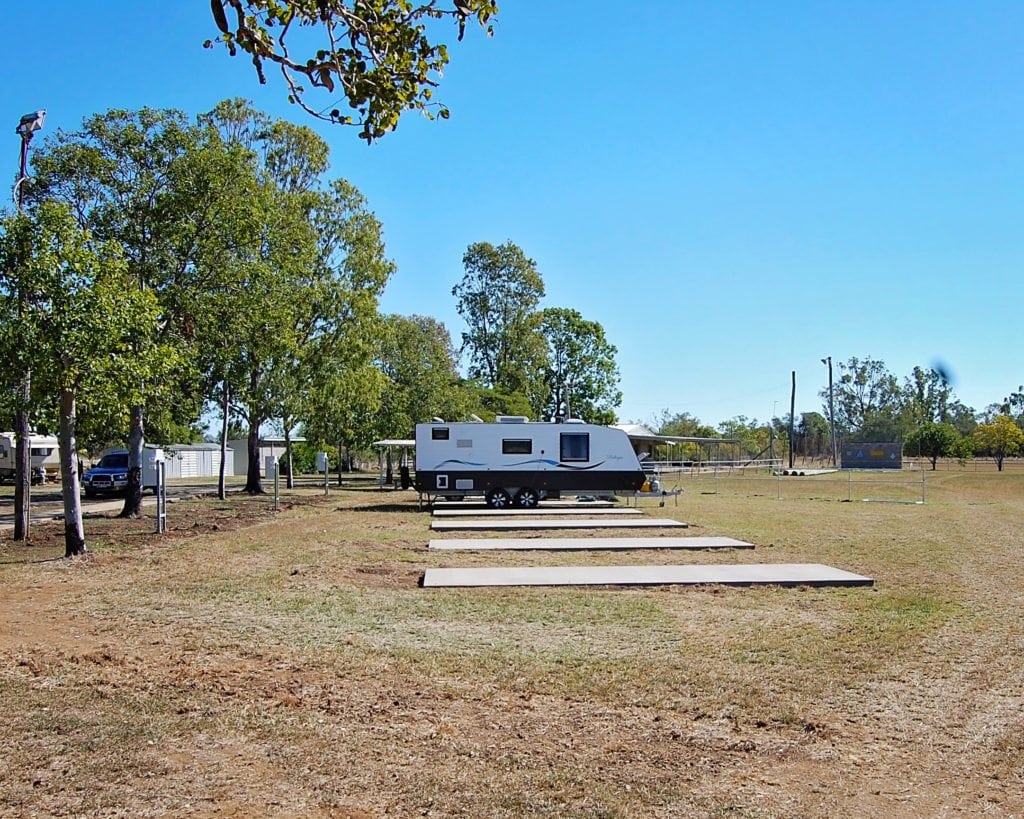 Facilities:
Rubbish bin: Yes
Toilets: Yes
Hot Showers: Yes
Pet Friendly: Yes
Water availability: Yes
Campfires: Yes, in shared fire ring only – check local fire restrictions and rules
Barbeques: Yes
Picnic Tables: Yes
Swimming: No
Fishing: No
Horse riding: No
Canoeing/Kayaking/Boating/Skiing: No